Announcing Hashtag Helper for iOS
Hashtag Helper for iOS was released last week (June 9). It is an App that gives you the most used Instagram Hashtags nearby and makes your life easier to copy and post these hashtags.
The idea cames when I was visiting Rio de Janeiro. Instagram doesn't give you suggestions and it is very hard to think about hashtags when you are in a hurry. The result without the Hashtag Helper was this picture below, with 4 miserable hashtags.
Later, I started to develop the idea and I got in touch with Krystal Campioni, a very talented designer, she liked the project and we started to work together on Hashtag Helper.
The result was great: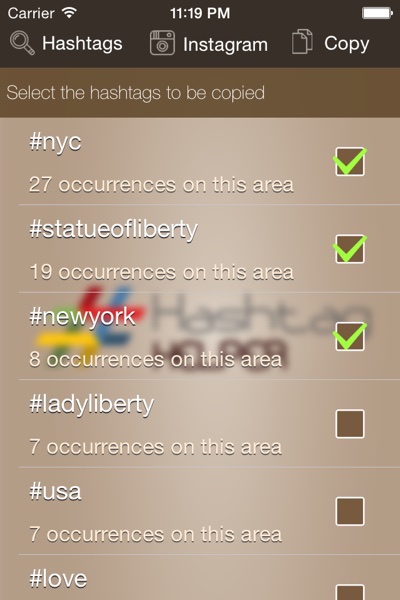 The hashtags are ordered by occurrence and when they have the same number of occurrences, they are ordered alphabetically. It is also possible to copy emoji hashtags #
and any kind of alphabet like Japanese and Arabic.
In February, when I had the first working prototype, the result was much better, including Portuguese, Spanish and English hashtags.
Now that we finished all the adjustments, the app is finished and available on the link below:
Get it touch with us on Twitter HashtagHelper_